【6/9/2011 Fiber deformed】
In autoclave sterilizing a Yellow insert fiber (B550T) on a stainless tray, the fiber jacket was thermally-deformed and welded on the tray.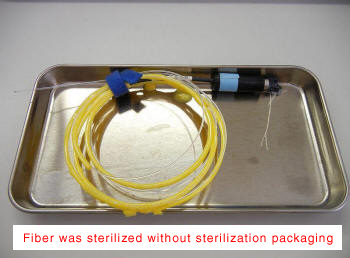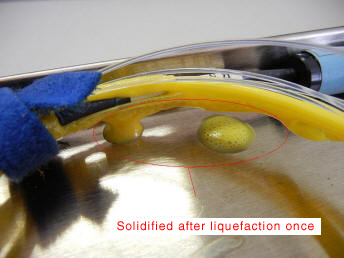 It seems that the stainless tray was overheated by thermal conduction to much above the preset temperature of the autoclave. A part of the fiber jacket contacted the tray was thermally-deformed.
When using autoclave, make sure that the accessory accepts autoclave method and cover it with sterilization package or a drape.