New generation diode laser system
ADL-20
◆20W high power diode laser enables high usability
and cost performance.
ADL-20 is a compact and light diode laser system. It has max 20W laser power with rich options, which widens medical care fields. User friendly and high visibility touch panel supports accurate and sure operations, and easy-to-use design does not intimidate patients.Compactness and portability without limitation of battery does not limit medical operation space and enables speedy medical operations.
Special Features
◆Easy to move and set up, compact and light design.
Metal probe with high speed incision and portability with hemostasis were realized.
◆AC100V enables usage for outpatient services.
Unlike traditional Nd:YAG laser system, ADL-20 does not require 200V power and widens usage scenario and location.
◆Various accessories for wide area medical operations.
Various probes including bare fiber, contact problem and metal probes with various hand pieces enable usage for many diverse medical operations.
◆Reduced running cost.
Low cost probes realizes low running cost. ADL-20 system does not require pumping lamp and reduces maintenance and running cost.
◆Easy-to-use touch panel.
Touch panel supports easy-to-use operations.
Incision by metal probe.
ADL-20 realized speedy and less invasive operations in a much better way than conventional YAG laser and diode laser systems.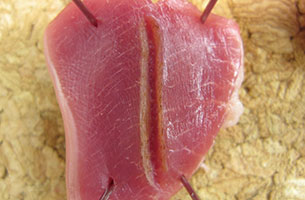 Incision of gizzard by metal probe (10W)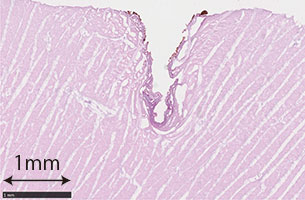 Incision photomicrograph of HE staining.
アクセサリー
Laser fiber with probe connection hand piece.
Combination of hand pieces and probes enable adequate medical operations for various purposes.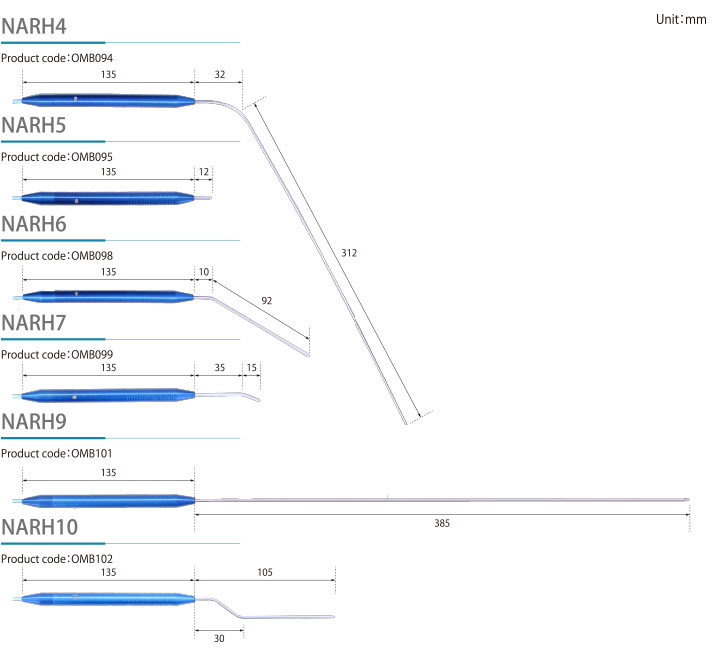 For sapphire scalpel

For Endoscopic fiber.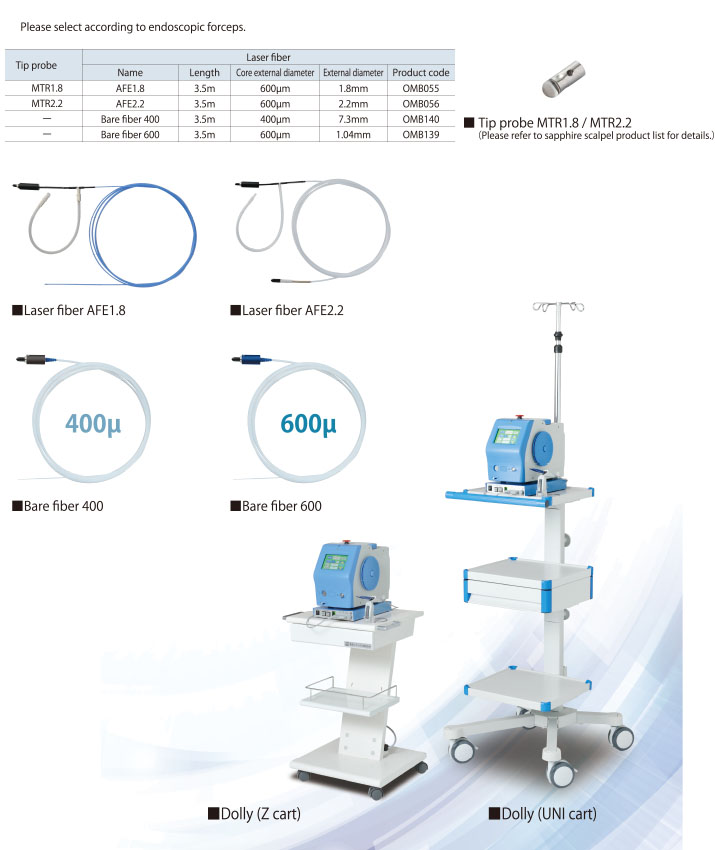 For fiber scalpel and metal probes.
Combination of hand pieces, probes and fiber enables various usage for corresponding purposes.

①niversal probe.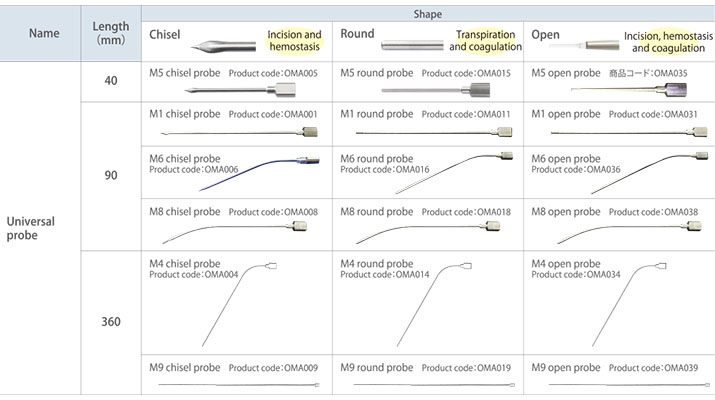 ②Laser fiber

Universal bipolar

その他

製品仕様
Model
ADL-20
Laser type
Diode laser(クラス4レーザー装置)
Wavelength
半導体 波長810nm±10nm
Channel
1
Output port
SMA905
Output power
最大出力20W
Operating modes
・Continuous mode
・Pulse mode(ON、OFF設定時間0.01~5.0秒)
Cooling
Air cooling
Weight
6kg
Dimensions
170mm(W)×330mm(D) ×240mm(H)
Power requirement
AC100V、50/60Hz(165W)
Please note that product appearance, specifications and configurations can be changed for product improvement without notice.
Approval number: 22500BZX00520000(ADL-20)Specially controlled medical devices/Specific maintenance management medical equipment.
22500BZX00394000 (Asuka laser accessories) Specially controlled medical